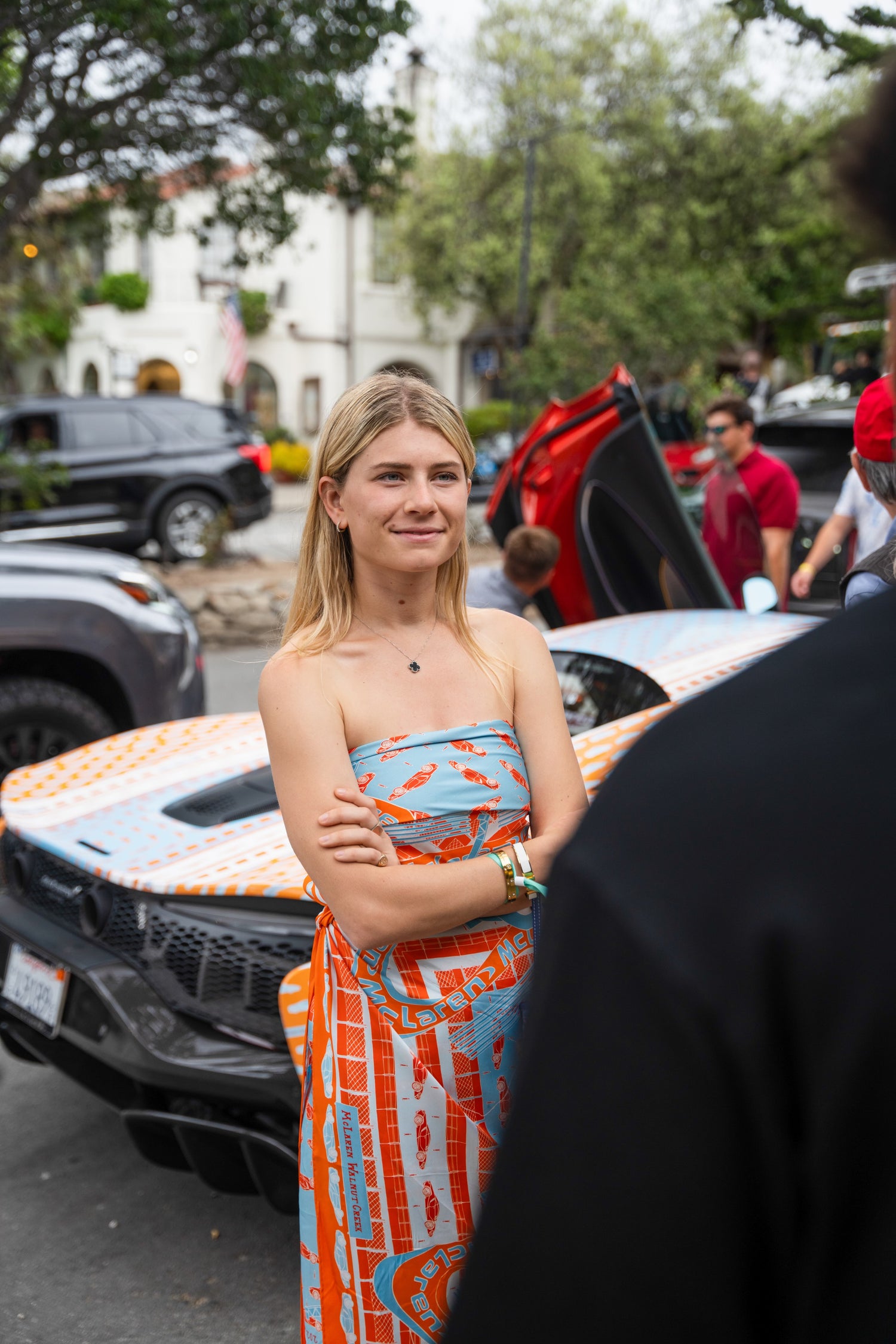 About Us
Greetings and welcome to the Clearly Collective. 

The Clearly Collective was established by Olivia Cleary a mere two years post-graduation from the University of Virginia School of Architecture, complemented by a minor from the McIntire Business School. The architectural discipline, while instrumental, was not the final frontier of our creative pursuits. The enduring question was: how might one sculpt the very process of creativity?

Notably, during her academic years, Olivia's incidental sketches garnered the attention of her mentors—one even prophesied a promising trajectory for them. However, the true epiphany occurred in the streets of New York City, when an impromptu design on a jumpsuit became a conversation starter.

For an extended period, the Collective's inclination leaned towards nuanced architectural illustrations, venturing across varied canvases. Initial designs, while noteworthy, encountered moments of creative stagnation. Drawing inspiration from cherished locales— our founder's alma mater, familial summer retreats, and the West Village in New York City— the Collective endeavored to craft scarves radiating elegance and encapsulating profound narratives. It became apparent that this model held potential for wider applications across diverse venues, institutions, and brands.

Within an astonishingly brief span, the Collective has forged invaluable collaborations with iconic brands such as LoveShackFancy, Watchbox, The NYC Highline, Cartier, and McLaren San Francisco. Central to our ethos is the art of storytelling, amalgamated with a drive to cultivate community. Designs emerging from our atelier act as vessels for these narratives. While garments echoing specific locales or corporate affiliations are commonplace, the luxury and timeless charm of a scarf renders it an exceptional canvas for tales. Its adaptability, coupled with a refined aesthetic, is indisputable.

The Collective envisions broadening this meld of wearable art, architecture, and narrative, reaching communities, institutions, brands, events, and industries that cherish gifting and storytelling. We approach the future with quiet optimism, envisioning a landscape brimming with boundless potential.